Original BMW parts Germany. One of the most prestigious and reliable machines on our roads is BMW. In order to maintain such a great car in a decent technical condition, it is necessary to provide it with competent service, using the highest quality equipment. Spare parts for a car are an important part of proper maintenance. Different elements of the equipment, accessories, consumables are responsible for the performance of cars. "F. O. R. C. E." sells original BMW parts Germany wholesale. We offer parts for all models of the brand, regardless of the year of manufacture and condition. If the desired product is not available, we will promptly arrange for its delivery to order.
Advantages of cooperation with "F. O. R. C. E."
- Own warehouses, which allow us to offer a wide range of spare parts in the shortest possible time around the world (delivery of 1-5 days).
- Full information support of clients at all stages of cooperation. You can contact us by phone or email to ask any questions and place an order.
- Convenient catalogues are convenient and updated regularly (available after registration).
- Several payment options, including wire transfers.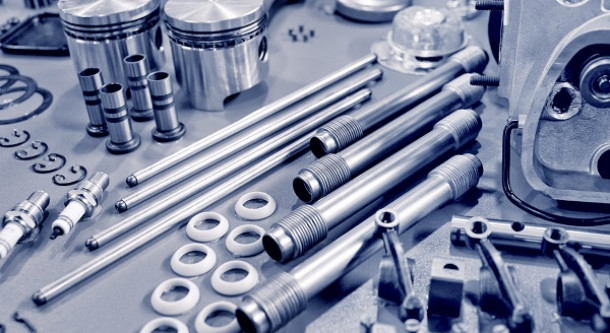 We do everything for your convenience. "F. O. R. C. E." works with individuals and legal entities, selling products in bulk for service stations, specialty stores, etc. Your customers are guaranteed to be satisfied with the quality and range of products.
We are pleased to offer our customers Original BMW parts Germany. The assortment on our company's website will not let you down, because we receive all the parts directly from the manufacturers, thus, being responsible to you for their quality.

What auto parts do you buy for BMW cars?
Even the most reliable car needs to be replaced from time to time for wear parts such as the engine, navigation systems, etc. Your task as the owner of such a wonderful car is to buy original BMW parts Germany from a reliable supplier.
As practice has shown, there is a steady demand:
- Transmission elements;
- engines - gaskets, lubrication system, gas distribution mechanism, etc;
- Belt drive parts;
- Components for the fuel system;
- Brake system components - brake fluid, wear sensor, vacuum pump, etc.; various filters.
Owners of this brand of machines strive to maintain their technical condition in perfect condition, and therefore regularly undergo maintenance. When renewing worn parts, responsible car owners choose Original BMW parts Germany from "F. O. R. C. E.". We are always happy to help you get the right spare parts and accessories. Our managers keep in touch with the customers, informing them of all the details of the purchase, including the need to pay in advance for any spare parts, as well as informing them of the approximate time of arrival of the order.
ORIGINAL BMW PARTS GERMANY WHOLESALE