We supply Genuine Audi parts. Audi cars are considered the embodiment of reliability, style and quality for several decades all over the world.
We supply a huge assortment of genuine AUDI spare parts, a full range of OEM parts for AUDI wholesale.
We offer any original AUDI spare parts from Germany by very affordable prices.
Please, check our AUDI genuine parts wholesale price-lists (registration required*) online.

* After registration process, we will contact you shortly for to give you an instant access to our price-lists
AUDI Genuine Spare Parts Supplier
Brake system parts: Brake Pads/Rotors, Brake Calipers, Brake Hoses, Brake Wear Indicators, Brake Shoes, Wheel Speed Sensors, etc,
Filters: Oil Filters, Air Filters, Cabin Filters, Fuel Filters,
Engine parts: Motor Mounts, Sump Plugs, Cylinder Head Bolts, Oil Dipsticks, Oil Filler Caps, Big End Bearings, Hydraulic Lifters, etc;
Body parts: Tailgate Struts, Outside Mirrors, Tail Lights, Headlamps, Side Marker Lights, Fog Lamps, Bumper Grills, etc.
Suspension parts: Hub Bearings, Sway Bar Links, Suspension Arms, Suspension Ball Joints, Wheel Studs, Wheel Hubs, etc.
Damping parts: Shock Absorbers, Top Mounts, Suspension Springs, Leaf Springs, Air Spring Suspensions, Suspension Kits, etc.
AUDI Belts & Chains: Tensioner Pulleys, Timing Belts, V-belts, Alternator Belt Tensioners, Timing Chains, etc.
Windscreen Cleaning System parts: Windscreen Wiper Arms, Windshield Washer Pumps, Windscreen Washer Motors, etc.
Ignition, Preheating and Engine Cooling System AUDI Genuine parts
We supply any original AUDI spare parts for any AUDI Models, including:
Audi A1, A2, A3, A4, A5, A6, A7, A8;
Audi e-tron, A6 L e-tron, R8 e-tron;
Audi Q2, Q3, Q5, Q7, Q8;
Audi RS2, RS3, RS4, RS5, RS6, RS7, R8, RS Q3, RS Q8;
Audi S3, S4, S5, S6, S7;
Audi SQ2, SQ5, SQ7, SQ8;
Audi TT, TT RS, TTS, Coupé, F103, Quattro, Sport Quattro,
Audi 50, 80, 90, 100, 200;
Audi S1, S8, v8;
☚ BUY AUDI PARTS - EASY ORDERING PROCESS ☛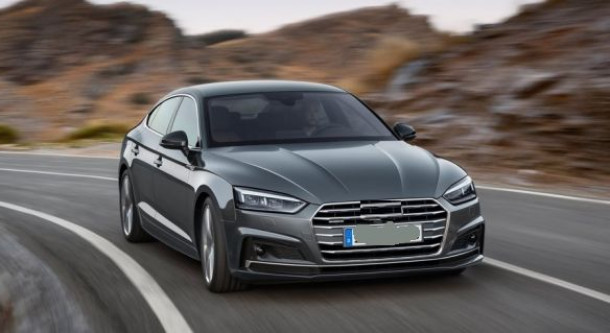 The history of the car concern Audi has passed for 100 years. The founder of the future car giant August Horch founded his first own company Horch in 1899, but because of a conflict with employees he had to leave. On the basis of these differences, he founded a new company and named it Audi.
Audi Group
The Audi Group did a lot for the German automotive industry. Already in 1921 he produced a German car with left-hand drive, and in 1931 - the world's first car with front wheel drive.
The famous four rings in the company's logo appeared in 1932, when the factories Audi, Horch and DKW merged into Auto Union AG. Another major merger took place in 1993, when the Audi Group was formed. It absorbed British Cosworth Technology, Italian Automobili Lamborghini and Spanish Seat.
Today Audi AG is part of the Volkswagen Group. However, real German cars under the Audi brand continue to be produced and are in great demand around the world. These are business cars (Aidi A6), luxury cars (A8), sports cars (Audi TT, sports versions A4, R8) and, of course, crossovers Q7, Q5 and Q3.
ORIGINAL AUDI PARTS
Unfortunately, even the most flawless mechanism is subject to wear and tear. Audi cars are no exception. Sooner or later car owners face the problem of finding inexpensive and high-quality parts for their car. We offer certified genuine Audi parts. You can place an order or leave an order request by e-mail or by contacting our specialists by the phone numbers indicated on the site. There are always thousands of items available, and delivery of genuine Audi parts from Germany is carried out all over the world in the shortest possible time. Regular customers, as well as in case of large Audi parts order volume, discounts and special terms of cooperation are provided.
GENUINE AUDI PARTS
BUY GENUINE AUDI PARTS SPECIAL PRICES