Genuine VW parts. There is no car with a more elaborate and strict design, both interior and exterior, than Volkswagen cars.
Everything is so carefully and scrupulously made that the models of cars in different classes may differ only in size.
Competitors are trying to fill the content of their brands with unique design, intelligence and safety, while Volkswagen confidently shows the world what the car should be.
F.O.R.C.E. offers quality genuine Volkswagen parts that will extend the life of your vehicle.
We offer genuine VW parts, our selection includes a full range of original Volkswagen performance and body parts.
Wholesale prices for a wide range of OEM VW parts are very affordable because we are targeted to make the best price offers.
You can get VW replacement parts and accessories at the best wholesale prices.
Feel free to check our VW OEM parts price-lists (registration required*) online.
*After registration process, we will contact you shortly for to give you an instant access to our price-lists
OEM VOLKSWAGEN PARTS SUPPLIER
F.O.R.C.E. offers a wide selection of Volkswagen Parts wholesale:
VW Brake system: Brake rotors, Brake pads, Brake calipers, Brake hoses
VW Ignition system: Spark plugs, Glow plugs, Ignition coils, Ignition leads
VW Filters: Oil filters, Air filters, Cabin filters, Fuel filters
VW Heater/cooling system: Water pumps, Radiator thermostats, Radiators, etc
VW Suspension: Shock absorbers, Suspension springs, Top mounts, Ball joints, Steering, Sway bar links, Suspension arms, Wheel bearings, Track rod ends
VW: Windscreen cleaning system: Windscreen wipers, Windscreen wiper arms, Windshield washer pumps
VW Electric system: Headlights, Side indicators, Tail lights, etc
VW Engine parts: V-ribbed belts, Engine oils, Engine valve tappets, etc.
We sell any VW parts for any VW Models, including:
VW AMAROK, EOS, FOX, CORRADO, KAEFER,LUPO, MULTIVAN T5, NEW BEETLE, NEW BEETLE Cabriolet, PHAETON, SANTANA, SCIROCCO, SHARAN, TARO, TIGUAN, TOUAREG, TOURAN

VW BORA

, BORA Kombi

VW CADDY

I, II Kasten, CADDY II Kombi, CADDY II Pick-up, CADDY III Kasten, CADDY III Kombi

VW CRAFTER

30-35 Bus, 30-50 Kasten, CRAFTER 30-50 Pritsche/Fahrgestell

VW GOLF

I, I Cabriolet, II, III, III Cabriolet, III Variant, IV, IV Cabriolet, IV Variant, V, V PLUS, V Variant, VI, VI Variant, ILTIS,

VW JETTA

I, II, III

VW LT

28-35 I Bus, 28-35 I Kasten, 28-35 I Pritsche/Fahrgestell, 28-35 II Bus, 28-46 II Kasten, 28-46 II Pritsche/Fahrgestell, 40-55 I Kasten, 40-55 I Pritsche/Fahrgestell

VW POLO

, POLO CLASSIC, Coupe, Kasten, Stufenheck, Variant

VW TRANSPORTER

T3 Bus, T3 Kasten, Pritsche/Fahrgestell, T4 Bus, T4 Kasten, T4 Pritsche/Fahrgestell, T5 Bus, T5 Kasten, T5 Pritsche/Fahrgestell
☚ ORDER OEM VW PARTS - EASY ORDERING PROCESS ☛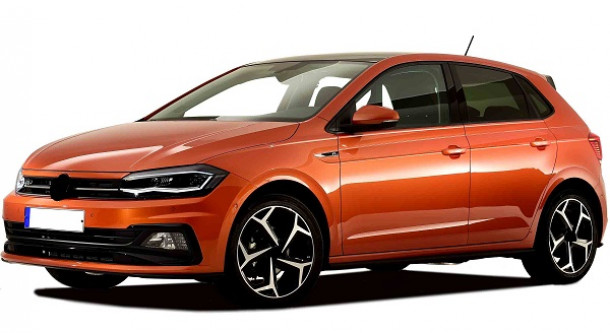 ORIGINAL PARTS VW
The giant has been producing cars for more than 70 years, and among the offered assortment, each mass model has had its admirers. Volkswagen cars are reliable and have an attractive design and quality assembly. That is why they are so popular among car owners. Genuine Volkswagen parts offers a lot of companies, but not all products will be of high quality. To avoid counterfeiting, you need to buy products only from reputable suppliers. We specialize in supplying genuine Volkswagen parts from Germany all over the world.
GENUINE VOLKSWAGEN PARTS
Purchasing genuine VW parts has the following advantages:
Parts are manufactured according to modern technologies and undergo many tests. At the same time, they are more robust and therefore serve several times more.
By purchasing the original part, you can be sure that it will fit perfectly into your car.
There is also a guarantee for spare parts that are supplied by the manufacturer. This allows you to be sure of the quality of the product.
Today Volkswagen AG owns Audi, Skoda, SEAT, Lamborghini, Bugatti, Bentley, Porsche brands. In addition, the portfolio of the group includes the manufacturer of trucks Scania and VW. Volkswagen brand today is widely represented by comfortable cars for motorists with different incomes (Golf, Jetta, Touran, Passat, Touareg, Phaeton), as well as commercial vehicles such as Caddy, Transporter, Caravelle, Multivan, Crafter, California. These are always reliable products that, like any other machine, need to be maintained. F. O. R. C. E. supplies genuine Volkswagen parts directly from the manufacturer. With us, buying parts for your machine is quick, easy and economical! All parts and components meet all international standards and have the necessary certifications.
GENUINE VW PARTS FROM GERMANY
SPECIAL PRICES FOR GENUINE VW PARTS GERMANY