Original auto parts wholesale from Germany. Whether it's the natural wear and tear of parts, scheduled maintenance or, worse, sudden car breakdowns, every car owner will sooner or later have to choose and buy new spare parts for their car. And then he faces the question: which parts to use better: original or analogous? Professionals from F.O.R.C.E. GmbH will advise and offer original auto spare parts wholesale from Germany at competitive prices.
What are the original details? These are auto parts that are manufactured or ordered by the carmaker for conveyor assembly or for secondary sale. In other words, the same parts that are installed initially when assembling a car (this applies to all types of transport). Originals have specific features, such as branded packaging, manufacturer's logo, original catalog number and country of manufacture.
So, original auto parts Germany have a number of advantages:
The original auto part is perfectly compatible with your car. It's a constant that you don't even have to explain. Although the analogues also fit perfectly, the originals have individual characteristics that are suitable for the specific model and its configuration. They have a unique number, based on which, to buy the wrong part of your car is simply not possible.
Any car manufacturer highly appreciates the image and prestige of its brand. Therefore, it pays special attention to the quality of cars and spare parts produced under its logo. This ensures a long service life for these parts.
The most important advantage that follows from the two previous ones is the guarantee that the car manufacturer gives for cars and original spare parts. All parts are tested and certified by the car manufacturer. In this way, the car manufacturer guarantees their quality and reliability with his own name.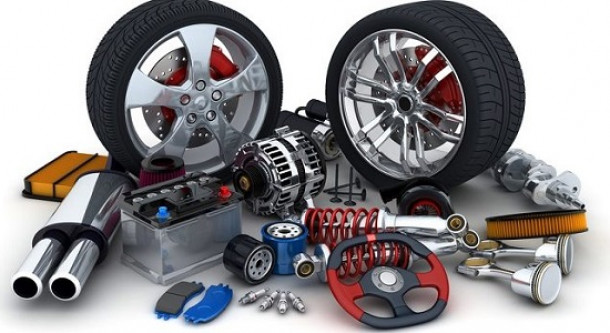 You should agree that the advantages of original spare parts are very bribes and there should be no doubts when choosing between them and their analogues, but they also have a minus.
The main disadvantage of original spare parts is their high cost. On average, it varies from 30% to 70% of the value of its non-original analogues.
In any case, it should be understood that the car manufacturer is not able to produce all the necessary parts for the car on its own, so the bulk of auto parts are still ordered at narrow profile factories.
Also, the country of production of original spare parts may differ from the country of production of the car (brand), this is due to the fact that car manufacturers place their factories in countries with cheap labor. First of all, these are Asian countries (China, Taiwan), countries of South and Central America (Mexico, Brazil), countries of Eastern Europe (Slovakia, Hungary) and so on.
Globalization and standardization of production today is built in such a way that the real manufacturer of any part can be an official partner plant. When manufacturing such a part, the partner of the concern has the right to put an original logo on this part. Thus, an original part for a popular machine is born.
Will you be an indefatigable adherent of the original spare parts or will not find fundamental differences between them and their counterparts and will be guided by other criteria (price, speed of delivery, etc.) - to decide, of course, you. But we recommend that you contact a proven supplier, F.O.R.C.E. GmbH sells original auto spare parts wholesale from Germany on favorable terms, at manufacturer prices. For their part, the company's professionals are always ready to help you with the selection of the right parts, based on your needs and capabilities.
ORIGINAL AUTO PARTS WHOLESALE FROM GERMANY