Timely replacement of Genuine carparts on Mercedes trucks
Original auto parts for MB trucks. Every detail has its own resource, which is exhausted, it comes into disrepair, but such breakdowns can always be warned in advance, carefully monitoring the condition of your car. This is true for all types of cars, but it is especially important for trucks. In fact, commercial vehicles are used in different weather and climate conditions, and the driver is almost always limited by the time for delivery of goods.
Suspension consumables, filters and fluids are easy to use, as there are set terms of use. Some drivers buy them with spare parts and change them without any problems. But with serious technological units such as starter, generator, or turbines is already more difficult. Of course, Mercedes-Benz cars are quite reliable, but everything has its own resource. F.O.R.C.E. offers Genuine Parts for Mercedes trucks in wholesale from Germany. Fast delivery worldwide, only original and certified products.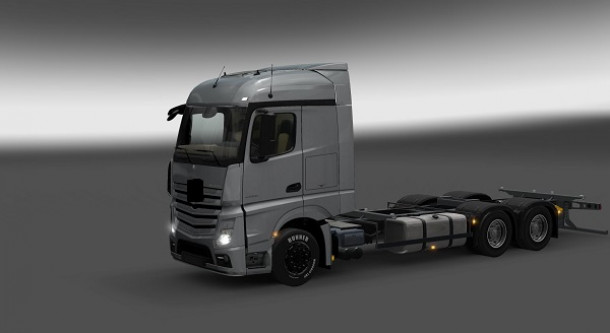 Selection of original Auto spare parts for Mercedes trucks.
The technological design of even the same truck models may differ, depending on the year of production and the modifications used. The correct selection of Genuine Parts for Mercedes-Benz car is a guarantee of long-term operation of the vehicle. The need for urgent replacement of a node or unit may arise at any time during the journey, and in case of serious failure, if the car is no longer possible, can lead to great problems with financial risks.
F.O.R.C.E specialists will help its customers and customers to quickly and reliably select and buy Genuine Spare Parts for Mercedes-Benz trucks.
Original spare parts or replacements to be placed on Mercedes trucks
Undoubtedly, original Mercedes-Benz Original Auto spare are of high quality and made of expensive materials, thus providing a long service life of these parts. But many parts are supplied to the conveyor by the winning companies. The products of these manufacturers have to meet the quality requirements set by the car manufacturer. And such parts are sold to the rest of the market under their own brand, sometimes even winning quality before the original delivery, due to the use of unique production technologies. The experience of our employees allows us to understand such nuances. Specialists of our company will always help to buy Genuine Spare Parts for Mercedes-Benz trucks in the best price-quality ratio.
Mercedes-Benz truck manufacturer
Daimler Chrysler AG is currently the largest commercial vehicle manufacturer in the world. The trucks produced by them have always been distinguished by an increased level of quality, safety, comfort and environmental friendliness. At the moment, popular models on the market are:
- Atego is a car with low load-carrying capacity up to 16 tons.
- Axor is a car with average payload up to 26 tons. There are versions for semi-trailers.
- Actros is a car with high payload up to 50 tons.
- Econic - Axor version for special use (low-frame)
- Unimog - car for use in extreme conditions
ORIGINAL AUTO PARTS FOR MERCEDES BENZ TRUCKS