Range Rover Genuine Parts from Germany at a reasonable price. Here you will find a wide range of original spare parts and components as well as accessories and consumables from official partners of the car manufacturer.
In order for your car to showcase everything it can and has been designed for, you need to ensure that all its units and components work together perfectly. Only with the help of original and licensed auto parts can you achieve such a coordinated work, and the maximum performance and safety of your car will be preserved.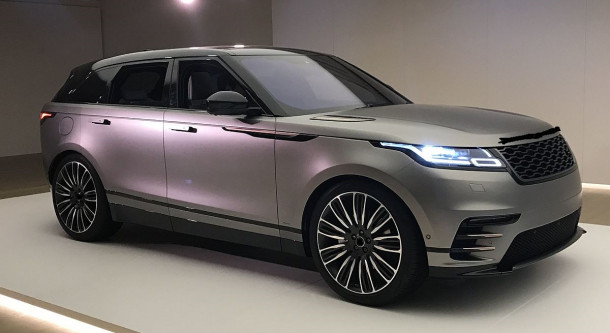 Our company sells Range Rover Genuine Parts DE. From us you can buy filters, shock absorbers, brake disks, spark plugs, body parts, levers, brake pads, windshields, bearings, oils for Range Rover. Wholesale deliveries are carried out worldwide. Regular customers are given discounts and individual terms of cooperation
By contacting us, you are guaranteed to receive:
- A wide range of certified and original Range Rover auto parts;
- qualified help, assistance and detailed, detailed advice on any issue;
- the ability to choose the optimal method of payment and delivery;
- Extremely high level of service;
- Efficiency: we always have a large number of components available, and we carry out orders in the shortest possible time.
Scrupulous quality control at all stages of production and 100% compliance with the required parameters - that's what we offer Range Rover Genuine Spare Parts . A guarantee of high quality. Factory packaging protects the consumer from counterfeiting and ensures the integrity of the parts during transport.
Range Rover cars are unique business-class cars, which were able to please many modern and demanding car owners. This car brand has managed to establish itself well in the international consumer market, offering customers a huge selection of reliable and time-tested car, which after purchase is not immediately in need of repair or diagnosis. Almost all Range Rover cars are SUVs or pickups, which are equipped with high-quality and powerful engines, and therefore, such a concept as repair of Range Rover, will not soon appear in the life of a happy car owner. Moreover, as the diagnosis of the car shows, the machines of this brand, rarely need to replace expensive spare parts, quite often initially having only high-quality and reliable parts supplied to the factory manufacturer's proven companies with international reputation.
F.O.R.C.E. is open to cooperation and offers favorable conditions for all interested in the supply of Genuine Spare Parts from Germany.
RANGE ROVER GENUINE PARTS FROM GERMANY