Mercedes parts - Mercedes history is closely linked with the development of the global automotive industry and has a number of rich events.
The legendary brand which made the entire auto industry to rise, Mercedes-Benz, celebrated its 130th anniversary in 2016.
GENUINE MERCEDES AUTO PARTS
We supply genuine Mercedes parts, a wide range of OEM parts for Mercedes-Benz wholesale.
Our selection includes a full range of original MB performance parts and Mercedes body parts.
You can get Mercedes replacement parts and accessories at wholesale prices from F.O.R.C.E. GmbH.
Feel free to check our Mercedes OEM parts wholesale price-lists (registration required*) online.
After registration process, we will contact you shortly for to give you an instant access to our price-lists
Car parts for MERCEDES-BENZ:

Filters, Engine, Windscreen cleaning system, Belts, chains, rollers, Suspension and arms, Brake system, Ignition and glowplug system, Electrics, Body parts, lights, mirrors, Drive shafts and cv joints, Transmission, Engine cooling system
Any MB replacement parts for all MB Models:
MERCEDES-BENZ A, B, C, E, G, M, R, S, V, X - Class Series automotive parts
Genuine MERCEDES-BENZ CLA, CLC, CLS, GL, GLA, GLC, GLE, GLK, GLS, SLC, SLK, SLR, CLK, SL spare parts
Original parts for  MERCEDES-BENZ AMG GT, SLS AMG
ОЕМ-parts for MERCEDES-BENZ /8
Replcament parts for CITAN, HECKFLOSSE, PAGODE, PONTON, SPRINTER, Stufenheck, VANEO, VARIO, VIANO, VITO
MERCEDES-BENZ 111, 123, 124 - Series car parts
MERCEDES-BENZ 100, 170, 190 automotive parts
MERCEDES-BENZ T1, T2 Bus parts
At the end of last year, Mercedes was at the head of the most expensive brands in Europe.
Despite the high price, mercedes auto parts are available in demand around the world.
☚ BUY MERCEDES PARTS - ORDER IN EASY MODE ☛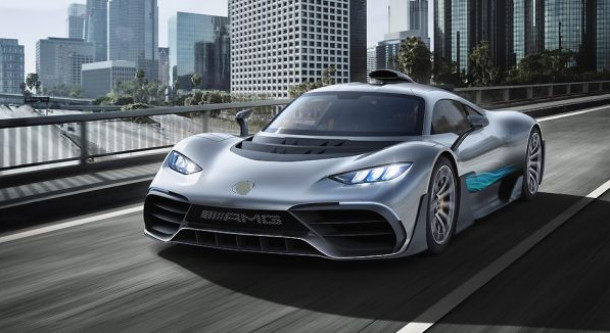 In January 1886, a German engineer, Benz, received a patent for the world's first car which drives a gasoline engine. At that time, the car looked like a 3-wheeled carriage with an engine. In 1891, a four-wheeled car appeared. In the same period, another engineer, Gottlieb Daimler, assembled a single cylinder of an internal combustion engine. Subsequently, in 1926, colleagues merged their companies into one.
The first Mercedes model was recognized as 35 HP 1901 model year with a 4-cylinder engine, with the volume of 6 liters, and power - 35 hp The manufacturer has become the company DMG.
MERCEDES ORIGINAL PARTS

Mercedes parts began to be produced a bit later, when the model received mass production. Daimler-Benz AG logo - a star with three rays in a wreath frame. Now the emblem has become a circle and the most recognizable logo which has become a symbol of wealth and luxury.
MERCEDES PARTS WHOLESALE
You can order original Mercedes auto parts from Germany wholesale. F.O.R.C.E. supplies its products with certified quality anywhere in the world. Thanks to cooperation with leading manufacturers, the prices in our logistics center are adapted to the requests of owners of Mercedes cars and are among the lowest in the category of auto spare parts for cars with high status. We offer only original auto spare parts for Mercedes cars wholesale and retail online.
Signed models for the brand became cars, released in the 70-90s of the XX century. It was at this time that the model W123 was formed, known among motorists as a "barrel". Next model 190, subsequently replaced by the class "C". in 1997, the popular Mercedes W124 was released. Later popular models of class "E" - W210,211,212. In the 2000s, a dozen new models were developed. The flagship sedan of 2013 was the pride of the company and a symbol for bringing all the latest technology in auto world together
For the safe movement of a car that has the status of a global brand, the corresponding Mercedes auto spare parts with the appropriate quality certificates and warranty are required. Mercedes parts go to the warehouse of F.O.R.C.E. GmbH directly from manufacturers, bypassing intermediaries.
Structured catalog search simplifies the selection of any spare parts for the car Mercedes. Our company staffs are experienced experts and well versed in the car and the decoding of wine codes. We will answer all your questions and guarantee the breadth of the range, accuracy of selection, adequate prices and best timely delivery.
GENUINE MERCEDES PARTS