Let's consider the reasons why the engine does not work properly when pressing the gas pedal.
It is possible to find a source of a problem on the basis of the symptoms which have appeared together with it:
If the car is operated in conditions of high humidity, and the engine will go deaf when you press the gas pedal "on cold", the cause of the problem may be a banal ingress of moisture.
In wet weather, condensation can sometimes accumulate on the inside of the distributor cover. In such cases, the engine runs smoothly at idling speed, and the problem only manifests itself when the accelerator pedal is pressed.
To be sure the source of the problem is correct, check to see if it appears on a well-warmed engine and in dry weather.
If there is no vacuum in the fuel system, i.e. there is air suction, the engine also starts to malfunction. In this case, the problem is relevant to both the cold and the warmed up unit.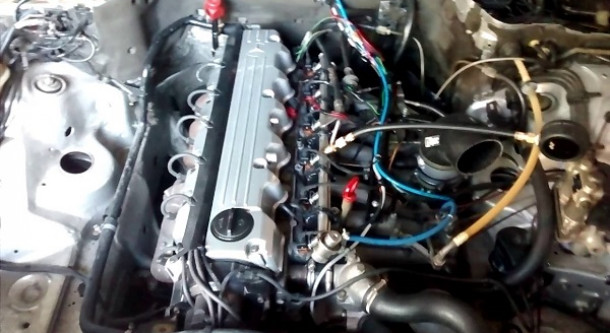 If the engine does not run as expected when the accelerator pedal is depressed, the throttle position sensor must also be considered. A frequent sign of this problem is the "check engine" indicator light. It is very important to buy parts in proven stores, in our online store a wide range of Genuine Auto Parts wholesale Germany, at the best prices and on favorable terms.
It is also worth noting that if you have recently cleaned the throttle and then noticed an engine problem, the throttle needs to be recalibrated to correct the problem.
Faulty operation of the spark plugs has a direct impact on this parameter, resulting in the motor deafening when the gas is pressed.
Air and fuel filters also need to be checked. If these elements are clogged and no longer perform their functions, the composition of the fuel-air mixture can be greatly affected. This will cause the pump to stop delivering the correct amount of fuel, resulting in an incorrect supply of fuel and air.
If the engine control unit starts to malfunction, many of the vehicle's systems will be disrupted, including power and ignition. The defective unit stops switching to the loaded mode of operation and the engine will stop working after the gas pedal is depressed.
In order to avoid many problems in the operation of the vehicle, it is sufficient to carry out regular inspections according to the requirements of the car manufacturer, as well as the timely replacement of consumables. You can always buy Genuine Spare Parts wholesale from Germany, as well as accessories for cars quickly and at an attractive price in our online store. If you are not sure which parts you need, our experts will easily help you to find the right parts for your car model.
If you are faced with the need to replace spark plugs, we recommend that you purchase only the parts recommended by the vehicle manufacturer.