The shaft began to be used at the end of the 19th century and was first installed on Renault vehicles. Thanks to the introduction of the PTO shaft into the design of vehicles, one important task was accomplished - the transmission of torque from the gearbox to the rear axle without sagging when driving on an uneven road, which ensured a smooth ride in all conditions.
The PTO shaft is a sturdy enough part that can withstand enormous loads, both when driving on a smooth road surface and off-road. However, the PTO shaft has one drawback - the high weight of the part, which not only increases the overall weight of the car, but also fuel consumption and its weight significantly affects the dynamic performance of the car.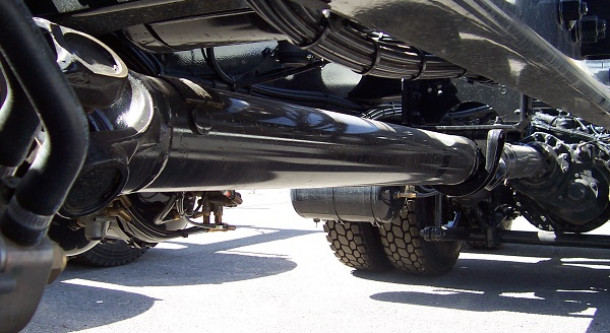 PTO shaft: malfunctions and repairs
The PTO shaft is a solid component, with an approximate service life of 500,000 km of car mileage. However, even such a part can fail, for example, to bend over when hitting a road obstacle.
A number of symptoms signal the occurrence of malfunctions in the PTO shaft, which should not be overlooked:
- Vibration from under the floor while driving, especially at high speeds;
- The appearance of foreign sounds when driving (noise, knocking, humming).
If the cause of the PTO shaft malfunction was hitting a road obstacle and, as a consequence, deformation of the auto spare part, the safest way to solve the problem is to replace the shaft.
Buy all the necessary auto spare parts wholesale from Germany from manufacturers, including the PTO shaft, you can in the online store of the "F.O.R.C.E. GmbH".
Hubs, crosses and bearings are most often subject to breakdowns and wear and tear. Breakdowns of these parts can be diagnosed by knocking and clicking when shifting gears as well as when starting to move. Unfortunately, these parts cannot be repaired and must be replaced with new parts in the event of wear or failure. Order auto spare parts in bulk from Germany only from approved suppliers, otherwise any auto spare parts may be damaged at any time.
To ensure that the PTO shaft and its components have a full service life, it is recommended to follow the rules:
- Ensure that the vehicle starts smoothly when driving;
- Do not allow the wheels to slip over long periods of time off-road;
- Avoid sudden acceleration;
- Avoid off-road travel.
We recommend that you buy auto spare parts for repair or replacement of damaged parts in our shop - a wide range of products and experienced consultants will help you to make the right choice and buy auto spare parts from Germany on favorable terms.