Original Mercedes parts Germany can be purchased from F. O. R. C. E. GmbH. We offer our customers a wide range of components for cars, affordable prices, flexible discount system, as well as professional advice on all issues of interest.
Even the lucky owners of the legendary Mercedes brand of cars periodically face the need to repair, or simply to replace certain assemblies and units. This is an important part of taking care of the performance and safety of your car. And even if the manufacturer has taken safety and quality into account when assembling your car, it is necessary to understand that any parts and components of the car are subject to wear and tear and cannot serve forever. As with any car, especially premium brands, it is important to purchase only quality components. Original Mercedes parts Germany is a reliable way to extend the service life of a car.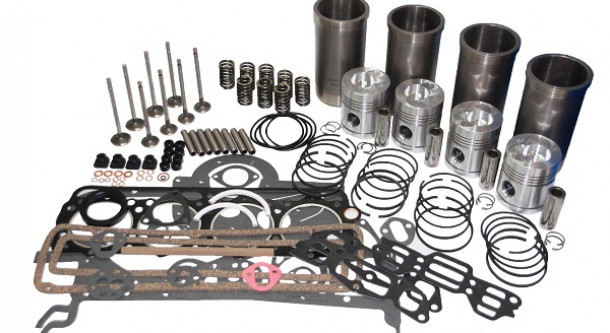 Mercedes cars all over the world enjoy the deserved popularity and are actively used in various road conditions. At the same time, wear and tear is a natural result of frequent journeys, as well as the condition of the road surface. The main thing is to undergo maintenance in time to change the necessary spare parts and components of the car.
It is important to understand why it is better to buy Original Mercedes Parts Germany. What are the advantages of original spare parts? Our spare parts catalog for Mercedes vehicles is only a reliable and certified part of the various vehicle systems. We receive them directly from the manufacturer. For you, this means that you have complete confidence in the compatibility of all the components and units you need with your vehicle brand and model. This is particularly important when purchasing engine components as well as Mercedes body parts, since the parameters of this brand of vehicles require very careful selection of parts. The service life of the components that you will find on sale with us far exceeds the likely life of parts of unknown origin, the only advantage of which may be a more affordable price.
When you buy Original Mercedes parts Germany from us, you get a 100% guarantee on them. You can buy everything you need for car care and maintenance, elements of the lock system, engine parts and components, components of the air conditioning system in the car, spare parts for gearboxes and automatic transmissions, suspension and shock absorber equipment, elements of the steering system, parts of the braking system.
ORIGINAL MERCEDES PARTS