F. O. R. C. E. carries out wholesale deliveries of original parts Germany all over the world. You can see the range of spare parts on offer by registering on the Price Lists page. Our specialists and experts are often asked questions. On the pages of the website we regularly publish news from the world of the automotive industry and materials about motorists.
How to complete the car?
The car must be equipped. This applies not only to a spare wheel, first aid kit, jack, emergency stop sign and other legally required accessories, but also to a good car tool.
It is necessary for self-maintenance of the machine and to eliminate minor problems that do not require a visit to a specialized technical center. The availability of tools can be especially important on the road, when with their help it is possible if not to completely eliminate the malfunction, then at least to make so that the car could reach the workshop on its own.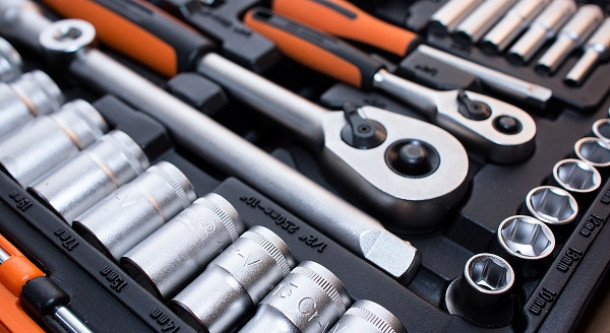 You can buy them in many shops and auto centers. However, when choosing it is important to take into account a whole range of factors, on the one hand - to buy everything you need, and on the other - not to overpay for unnecessary devices.
It is best to buy ready-made kits. They are packed in convenient boxes or cases, which takes up a minimum of space. There are sets for both professional and private use, as well as universal or designed for cars of a particular brand.
If you are servicing and repairing your car yourself, it is recommended to purchase two sets. One will be permanently in the garage and will be an extended set of tools and accessories, and the other - a lightweight "road" version.
There are kits created especially for imported and domestic cars. The principal difference between them is the construction of keys (they are designed for different connections). However, many modern kits are universal due to the presence of appropriate adapters.
In the process of operation the auto tool is exposed to significant loads. Therefore, one of the main requirements is the constructive and structural strength, as well as the ability to withstand the powerful efforts made. From this point of view, products made of special tool steel with the addition of chrome and vanadium are considered reliable. The presence of galvanized coating will protect the surface from rust.
It is recommended to buy certified kits from well-known, reputable manufacturers. It is not necessary to get inadequately cheap sets: it is the low-quality tool which can not sustain even small effort.