You can see a lot of different auto spare parts on the shelves of auto shops and Internet like everyday, but when it comes to existence and purpose of using you could only guess. By improving the cars design, now there are new parts, assemblies and systems.
Over the past twenty years, the streets have been replenished with an incredible amount of automotive products. Despite the increased quality of car assembly, the demand for repair and maintenance didn't fall. Nowadays, there is no shortage of auto spare parts, we can only talk about the quality of automotive components and their cost.
Today, the leaders in the quantitative supply of components for all cars are manufacturers in Far East. It is a pity that not all companies put the quality and reliability of their products first in the pursuit of markets.
German company F. O. R. C. E. with many years of successful experience is guided by other principles. The main goal of the company is to provide auto spare parts with high quality for demanding car owners. Thus, the company offers only original auto spare parts from Germany and in wholesale.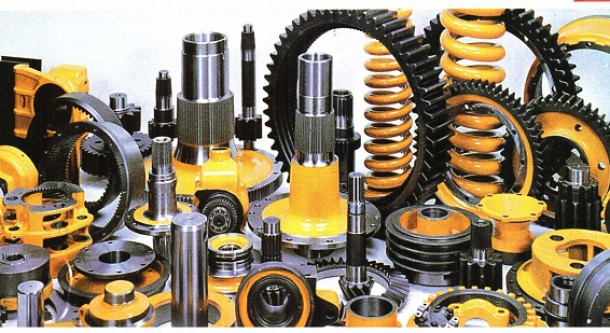 The demand for auto spare parts has always been and will always be there, especially for German ones. Almost 20 years since its foundation, company F. O. R. C. E. has managed to become one of the leading suppliers in the markets of Europe and Asia, supplying products of the highest German quality. Application of optimal solutions, simple and confident policy of the company, uncompromising approach in work with each client, allow to expand client base and geography of deliveries. Development of the company and its activity would be impossible without effective interaction with the end user. Successful cooperation between German manufacturer is arranged on faultless reliability and an unconditional guarantee.
F. O. R. C. E. offers a wide range of components for passenger cars and commercial vehicles, which are applicable to most popular German vehicles. Chassis and steering parts, rubber-metal parts, brake parts, shock absorber systems, cooling systems, filters, transmission parts, electrical equipment, sensors - all this range is constantly expanding. Low wholesale prices and flexible discount system and thought-out logistics allow our partners to conduct successful business.
F. O. R. C. E. continues to increase its capacity and carries out the strictest quality control of all supplied products without exception. Information about new products and prices for auto spare parts can be found at https://forcegmbh24.com/ and registered.