The debate over whether an automatic or a mechanical gearbox is better has not subsided and is still ongoing. Most motorists, especially those with considerable driving experience, believe that it is better to choose a manual gearbox. For the simple reason that the machine does not allow you to fully feel the pleasure of driving a car - it's like manual and automatic work. In addition, it is believed that cars with AKTP are more expensive to repair and maintain. F.O.R.C.E. GmbH offers wholesale Original spare parts, including high quality gearboxes from manufacturers at optimal prices and on favorable terms.
But other drivers believe that mechanics is a relic of the past and that automation is easy to use.
If you are new to driving and want to buy your first car, the question - mechanics or automatic, will be just the right place. To understand this, let's consider all the pros and cons of each gearbox.
What are the advantages and disadvantages of mechanics
I.C.P.C. is a manual gearbox. It has both positive and negative characteristics. The strong points include:
- The best dynamics of acceleration in comparison with automatic transmission and economy of fuel at congestion on the road that is especially actual for a megacity and the difficult movement;
- Lower expenses for oil refilling and repair works.
- Convenience in operation in winter time.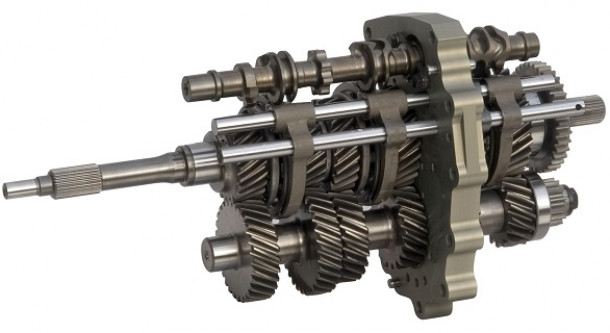 But this system has its disadvantages:
- It is inconvenient for beginners to use it, as well as for those drivers who used the machine earlier.
- There is a high risk of damaging the clutch, particularly when you change gears abruptly and throw the clutch.
- The engine wears out quickly if this type of gearbox is not used properly. We recommend that you buy parts for repair only in reputable stores, in our online store a wide range of original spare parts on favorable terms at the best prices from manufacturers.
All these moments should be weighed at a choice of type of checkpoint at the car.
Automatic transmission type
An automatic transmission or automatic gearbox has a number of advantages and disadvantages. Speaking of the pros, the following can be referred to as such:
- Convenience in use. Even a beginner can cope with it.
- Less clutch and engine strain is applied - the speed changes smoothly, and the automatic mode regulates driving conditions, minimizing damage.
The disadvantages of this system are as follows:
- Slow acceleration of the car and a smaller number of speeds - with the classic variant of automatic transmission they are 4, in mechanics they are 5.
- Large amounts of oil/fuel are consumed while driving and it is difficult to operate the car in winter months.
- Higher cost of a car with an automatic transmission than with an automatic transmission. Also in the future it is possible to repair the car more expensively.
In this case we can say that the disadvantages prevail.
What to choose?
There is no definite answer here - it is a question of choice and only preferences, taste and habits. But, and here there are recommendations - if you intend to use a car with a loaded rhythm of movement, it is more profitable to choose the mechanics. This choice is also justified for a long winter. Each of the models has its advantages and disadvantages, so all these factors and selection criteria should be taken into account before buying.