Being a road user means being responsible for the condition of your vehicle, on which the risk of getting into an unpleasant situation on the road depends. And in order not to endanger the life, health and budget of other motorists or pedestrians, it is necessary to take seriously the choice of spare parts for your car, as well as the timely diagnosis of major components and parts. F.O.R.C.E. GmbH offers wholesale auto spare parts from Germany, including brake pads for cars.
One of the most important systems ensuring traffic safety is the vehicle brake system. Surely each of us can remember a case when a high-quality and reliable brake system could prevent an accident. So let's talk about how to choose not all, but very important part of the braking system - brake pads.
Brake pads are included in the fixed cost of ownership. And the quality of the brake pads determines how often the driver will bear these costs.
Before we move on to the question of what to pay attention to when choosing brake pads, let's talk about their composition. In a narrow sense, the pads have 2 components: a substrate and a friction plate. The friction plate is of the greatest interest, because it is the friction plate that determines the efficiency of braking and the service life of the pads.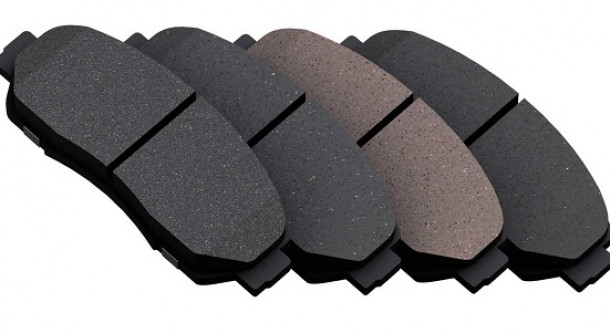 The friction plate performs its functions related to the friction plate:
braking efficiency;
resistance to overheating when rubbing against the brake disc;
durability and wear resistance;
Ecological indicators.
All components included in the friction plate are responsible for these qualities of brake pads, or are binding elements between other substances. By the way, such a common problem as pad whistling is often related to the composition of the friction mixture.
So, what are the guidelines for choosing brake pads for a car?
First of all, it is necessary to pay attention to their price and supplier. We recommend buying brake pads from reputable companies, F.O.R.C.E. GmbH offers any auto spare parts wholesale from Germany, including brake pads for cars, here you will be offered the best prices and high quality.
Do not be tempted to buy cheap goods, but the rule "more expensive, so better" also does not always have an objective basis. The low price of brake pads indicates that their friction mixture includes cheap components. This has a direct impact on the braking efficiency and service life of the brake pads.
Perhaps, in this case it is necessary to trust trusted suppliers who use official wholesale suppliers of braking systems, for example, F.O.R.C.E. GmbH. The choice is justified both in terms of quality (to meet all quality standards) and cost of units (to reduce the cost of the final product). So there is no doubt about their quality. The company has a full range of products.
Another important criterion when choosing the lasts is their appearance (condition). On the surface there should be no extra garbage and foreign bodies, which are obviously not included in the friction mixture, as well as cracks, bulges, chips, etc.
F.O.R.C.E. managers will be happy to help you to choose brake pads and any spare parts wholesale from Germany. GmbH.