Audi cars are synonymous with quality, style, prestige and reliability. But even the most reliable cars need maintenance. Consumables, replacement of worn parts and components - all this requires careful selection of the supplier. F.O.R.C.E. offers Genuine Audi Parts Germany at the most competitive prices.
Audi is a German car concern, which to this day produces both exclusive and simple family cars. Every year the popularity of this brand is growing around the world, but it is worth noting that this company has not immediately become known to a wide range of people and in the large automotive world.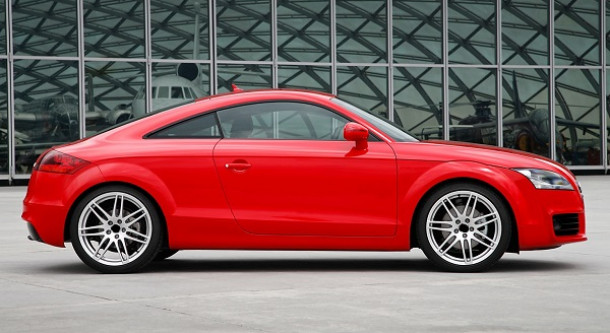 And it all began with the fact that August Horch - a German car designer began to create good car designs and opened his own company with co-owners A. Horch & Co. So in 1900, the founder created the first model of vehicles, and later left the company because of disagreements with partners. Later he formed his own independent company, which will also be criticized by the competitors and will not be able to survive long.
Every year, developing new models, August Horch founded his own company in 1909 and began to produce cars under the Audi brand. With each new year, since 1910, new models Auid-A, Auid-B, Auid-C began to win prestige in the market and at races in Germany.
After the end of the First World War, it became clear that the crisis could cause the company to incur great losses and bankruptcy, so four companies: Audi, DKW, Horch, Wanderer joined forces to continue producing cars. The first two models were successful and confirmed the merger of 4 companies into 4 rings of the Audi logo.
After the Second World War, the company's shares were sold. They were bought by Mercedes-Benz and Volkswagen. Thus, thanks to investments, new plants were built and the first all-wheel drive model in the world was produced. It was called Audi-100. The development and production of new all-wheel drive vehicles, as well as their export to the world begins on a large scale since 1974. Thus, thanks to the specialists, the sale of new brands A80, A100 began all over the world, which lasted until 1990.
In order to fully produce models under its brand, the company had to turn to Volkswagen for help. Since 1990, all cars were produced under the Audi brand and stood out for their price range. They cost significantly more than Volkswagen models. Thus, the A4 model is on sale, which received coupe and convertible versions.
After 4 years, the A8 was put on trial by amateurs, who immediately conquered them. Later you can see the expansion of the line A, in which there are A3, A6, well, and TT, as well as sports versions of these cars and SUV Q7, which is still relevant to this day, because it came out quite recently. Now the company also belongs to the concern Volkswagen, and continues to please its customers, releasing new models and demonstrating them at the Motor Show in Geneva.
The company F.O.R.C.E. GmbH offers all interested companies to cooperate. Auto parts for Audi and other German brands are delivered anywhere in the world.